aka my wedding pictures!
The anti-gay groups don't like that NC is the only southern state without a marriage discrimination amendment to their constitution because they are worried someone could get married out of state, then come back home and sue to have their marriage recognized.  Well as of Friday I am one more person for them to be afraid of because I got married in Boston Friday.
This was my first trip to Boston or MA for that matter, but I'll definitely go back.  The city was beautiful, it was a great city for walking around, it couldn't be any gay friendlier, there were plenty of gay couples walking around holding hands, no one at city hall treated us any differently than straight couples, the manager at the hotel sent up chocolate covered strawberries & champaign when they heard it was our wedding night, the justice of the peace made a point of saying that marriage is only about love and that the ceremony she was going to perform would be the same she would give to any other couple.  It was great & I can't wait to go back!
Day 1 – We arrived, checked in at the Omni Parker House hotel, explored the city a little, and stopped by Fanueil Hall for shopping & a bite to eat.
On Day 2 we applied for the marriage license at city hall & we went on part of the freedom trail visiting places like Paul Reverse's House, and the Old North Church, and of course we dined in little Italy while we were in the North End. And then went off to check out Harvard & do some museum touring.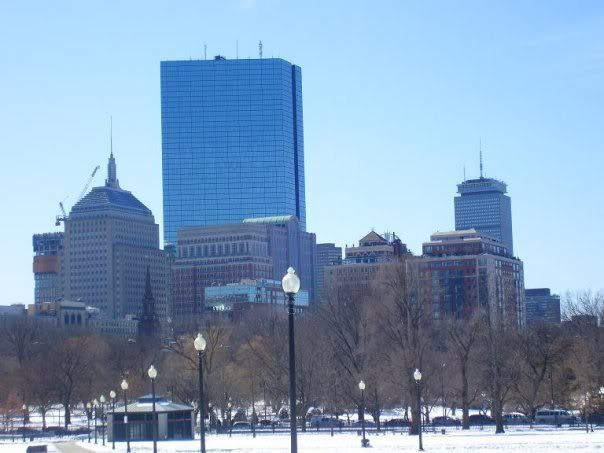 Day 3 - We went through the Boston Common for the first of many times, saw the State House (we had already seen the Court House), saw the graves of Paul Revere, Samuel Adams, & John Hancock, visited the Boston Public Library, and went out to the Prudential shopping center/Prudential Tower Observatory where we could see from the Harbor in one direction and well past Fenway Park in the other. We also checked out South End, & the Calamus Book Store... you don't see as many establishments back here in NC with rainbow flags hanging by the door. We finished the night with a meal in China town.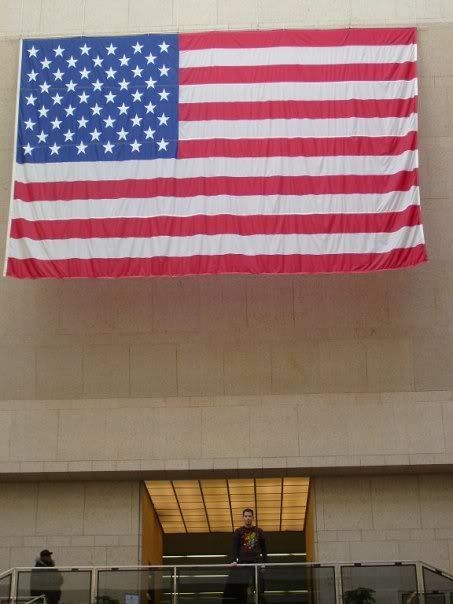 Here I am at the Boston Public Library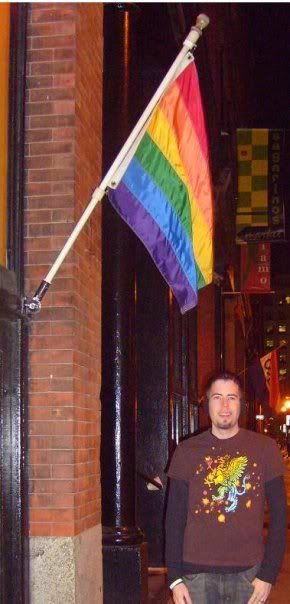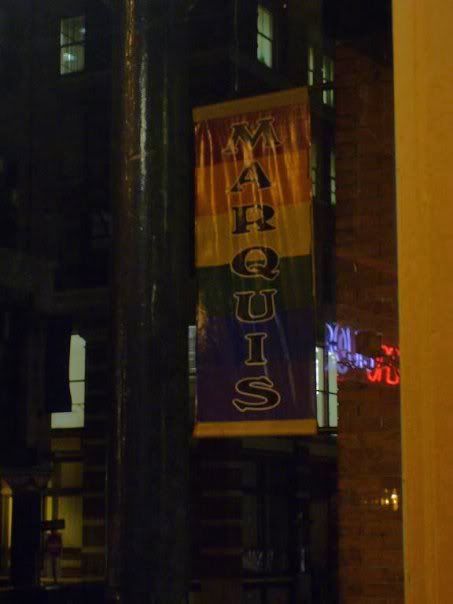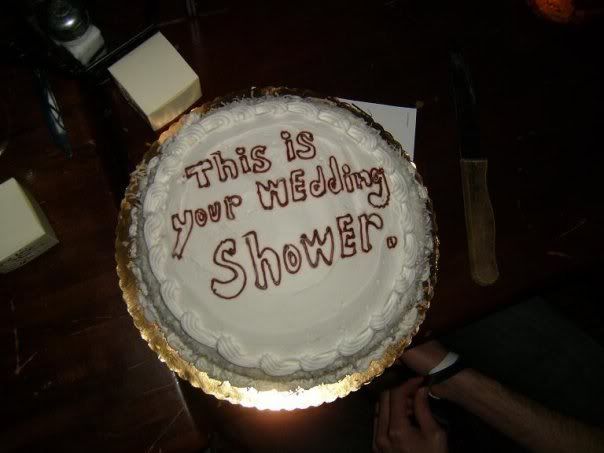 Day 4 brought us to hear the Boston Symphony, to the Boston Museum of Fine Arts, & the Old State House, followed by a wedding shower at a comedy club with our family who had come up to visit.
(I'm on the right)
Day 5 – The big day. We also checked out the Cheers bar, & did some other site seeing & fancy meals.
Here we are with the parents.  We had about 10 family members/guests total at ceremony at city hall.  We will be having a wedding reception back in our home state of NC later this month, in Chapel Hill with somewhere between 50 to 100 people, which is where we will have our wedding cake & big party for all those who couldn't afford an out of state trip flight & hotel to come to our wedding.
 Here we have the marriage license.  (I'm on the left, Ted is on the right)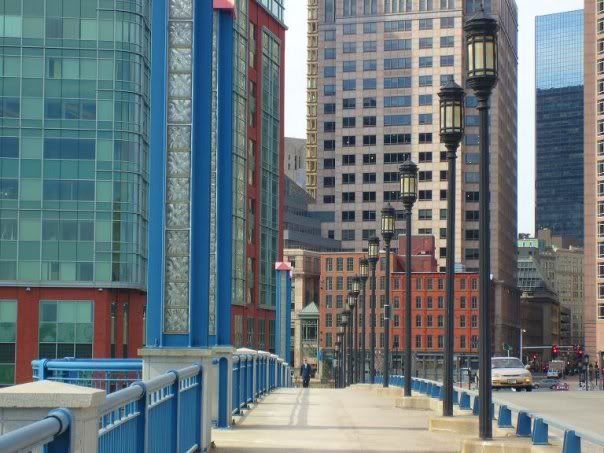 Day 6 – We saw the site of the Boston Massacre & the Boston Tea party which happened near the bridge in this picture.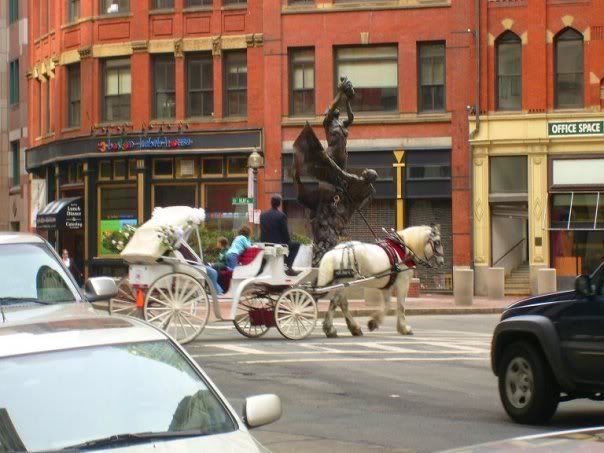 I'll be putting up more pics here later:
http://www.new.facebook.com/album.php?aid=2275513&id=11813503